25.08.2020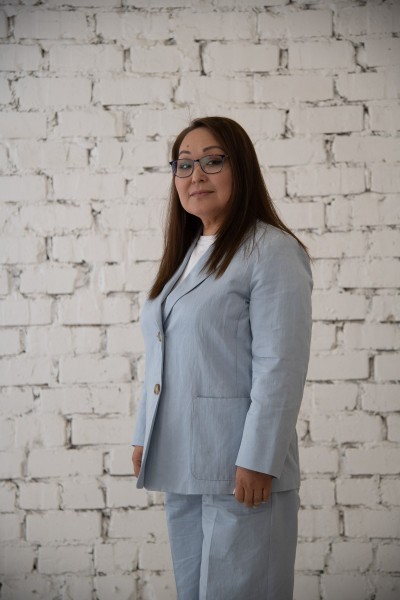 A team of about 500 domestic independent observers will monitor the upcoming elections of the next Parliament of Kyrgyzstan. Such a large group is being trained and thoroughly prepared by a team of professionals from the Common Cause Public Foundation within the framework of the "Independent Monitoring of Parliamentary Elections" project. It is a non-profit organization established specifically to monitor the next election process.
We talked to Aida Suyundueva, head of the Foundation, about how the pandemic affected the training of independent observers, the difference between short-term and long-term observers, and the "survival kit".
---
- Can you tell us, please, how has the training of observers changed in the last 10-15 years? And what is their main job in general?
- Whereas in the past organizations found people where they could find them and trained them and nominated them as independent observers, this is no longer enough now, and organizations are trying to shift to using systematic analysis and collection of the most complete data on the electoral process. Roughly speaking, if we have 2.5 thousand voting stations in our country, we need to collect enough information to be able to project the results to the whole picture.
If, for example, there are observers at 10 voting stations and only at one of them there are the most gross violations, we cannot rely on data from that voting station, although it is of maximum interest. This would not be indicative of the whole process. We aim to ensure that all the data we have collected are reliable and complete. We need to minimize subjectivism. In compiling the questionnaires, we are working hard to formulate questions so that they are clear and free of misunderstanding.
- Has the training started and if so, how many specialists have already been trained? How is this process going in general?
- Observation consists of several components: long-term observation before, on and after the election day, and short-term observation.
For long-term observers, the open competitive recruitment process for 110 positions is now being completed. That will give us 55 teams of two each, who will work in 54 TECs and the Central Election Commission. Currently, an online training program is being developed in parallel, as we, like many other organizations, had to abandon our initial plans and reduce health risks for our observers.
Perhaps, for the first time, such training will be held in the online format. As a result, we will consolidate the results with additional tests and sessions to prepare them for work as best as possible.
The recruitment of short-term observers will begin in just one week. Their number will be from 300 to 500, this issue is still at the stage of clarification. By mid-September, they will have been trained. We have planned at least two tests and two rehearsals of the election day - this is quite an interesting event, as we almost will play over the election day. The observers go to the voting stations to which we have sent them and report according to the standardized reporting form so that we can understand how well they have learned the material and understand the sequence of actions on the election day. Such enhanced training will ensure effective work on the day of voting.
NOTE – This sentence needs to be explained, as it is not clear what it is about, it is written verbatim: In order for you to understand, for example, we have several reports during the day and let's assume that they should be reported at 10. Sometimes we get reports from all districts in 20 minutes - technologically it is impressive of course, because you can get data from all districts within half an hour while sitting in Bishkek.
- What is the difference between short-term and long-term observers?
- Long-term observers observe the formation of election commissions up to the voting day. These are the people who also observe the agitation of political parties, nomination, conventions, violations during the agitation period, clarification of the voters list, what work CECs are doing, what precautions are being taken. The work will also be carried out to provide all means of protection against the virus on the day of voting, to explain to people how they will vote and what rules should be observed at the voting stations.
On the day of voting, they will observe the vote counting in TECs. Their work will also continue in the post-election period - they will look at the work of TECs to address electoral disputes and complaints.
Short-term observers will watch the field voting on 3 October, and on the very day of voting on 4 October, and it is their job to observe the procedures of the election day.
- How are observers being trained under current conditions??
- We studied the experience of other countries, in particular the CIS and Eastern Europe, which have faced the same challenges as we have. All organizations have the same problems - deadlines are passing, which are very critical for election monitoring and most "religiously" deadlines are observed by organizations like ours. But in this case, we have a force majeure, which does not depend on us at all and has an impact on absolutely everything, including the need to make adjustments to previously thought out plans and scope of work.
Almost all organizations have to switch to online training, but if this is possible for long-term observers, it is more difficult for short-term observers and we will most likely have to do it in the traditional way. The trainings are quite specific and we have to train a person in a large amount of data. This is especially difficult for first-time observers.
- Are observers given any instructions regarding security measures or a kind of "survival kit"? What does an observer do if he is attempted to be bribed?
- I don't think it makes much sense to bribe an observer. There was a case in our experience once when an observer was tried to be put in a car and taken away from his place of work, in the belief that he had unique data. Therefore, we and the observers are working on different contingencies and possible force majeure.
There is one ironclad rule, though. For example, it is usually important for a journalist to be in the epicenter of events, even if his life is threatened by something. Our protocol is absolutely opposite and we teach all observers that if their lives and health are threatened by something, they should leave this place as soon as possible and find a safe place.
- What are the conditions under which observers work? Is it voluntary work or do they receive remuneration, salary?
- All observers are first and foremost the active citizens. They don't receive a salary, but they do receive a small remuneration for their work. It's not an easy, but still interesting job.